Pressure point therapy is a massage therapy technique that can be very effective for relieving many symptoms and ailments. As previously discussed, this particular therapy technique is useful to relieve stiff and sore necks and congestion. This technique is also great for reducing or relieving headaches. For an introduction to this skill, please read our blog on Deep Tissue Pressure Point Therapy. 
Headaches can arise for many reasons. Sometimes people will get a headache because of tight muscles in their head, neck or shoulders. Other times headaches may arise from congestion or sinus pressure. Headaches may also arise due to stress or from people "holding stress" in their body.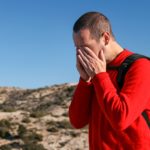 The location of massage therapy for headaches depends on the particular client and what kind of headache they are experiencing. However, here are a few regions that may be effective: the temples on the sides of the head, the top and inner part of the eyebrows, the base of the head where the head and neck meet, and the upper trapezius muscles between the head and shoulder. If the headache is due to congestion, learn more about how to relieve this scenario here.
How Can Pressure Point Therapy Help Headaches?
As previously noted, headaches can also be due to stress. Regular massage therapy can actually help to lower stress. It can help the client to relax and unwind, and actually lower the stress hormone cortisol in their body. Massage can also increase blood flow and circulation, therefore decreasing headache symptoms as well.
Many people suffer from chronic or acute headaches, and pressure point therapy is a great technique to help relieve and reduce these symptoms. Regular massage therapy visits may even help prevent these headaches from occurring as well. Learn these experienced techniques at The Professional Massage Academy, and start helping people find relief from their headaches!
Learn more about Pressure Point Therapy and its uses in our blog series: