When looking for a career, there can be many barriers such as interest, time, flexibility and money. Here at PMA, we wanted to create a program to show how amazing a massage therapy career can be while also providing the flexibility and expertise you need to have a successful education with us.
Today we wanted to go over some different reasons why you should get your Minnesota Massage Therapy Certification at the Professional Massage Academy!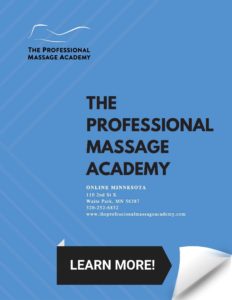 Learn more about the Professional Massage Academy!
Check out our Instagram for more massage therapy content!