The Professional Massage Academy is a revolutionary hybrid massage therapy program that combines online massage therapy curriculum with hands-on, in-person training. Our innovative program allows you the flexibility to complete coursework and hands-on training when it works best for your schedule.  Reach your goals, at your pace, on your schedule! 
Massage Therapy courses include theory, demonstration and practical application techniques that are necessary to perform professional massage services with confidence.  The program is western based in theory and application; however, the program does give introductory theory and applications of eastern modalities and skills.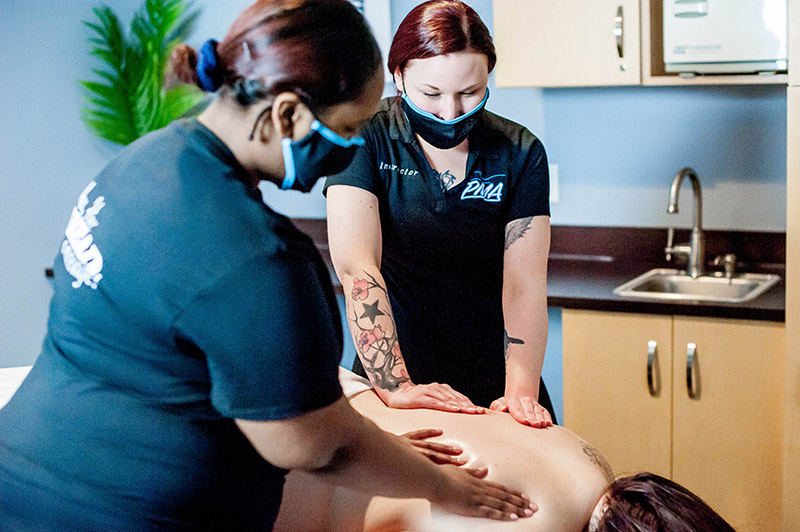 How Does The Massage Therapy Online Program Work?
PMA utilizes Milady nationally approved curriculum as the foundation of it's hybrid course.  Our Instructors streamlined the curriculum, homework assignments and quizzes/tests to make the education accessible to students online.  
Theory, science and business classes are conducted through the on-line/interactive curriculum; Students are able to work at their own pace and on their own schedule while also having the benefit of access to an Instructor for questions, guidance, support and encouragement.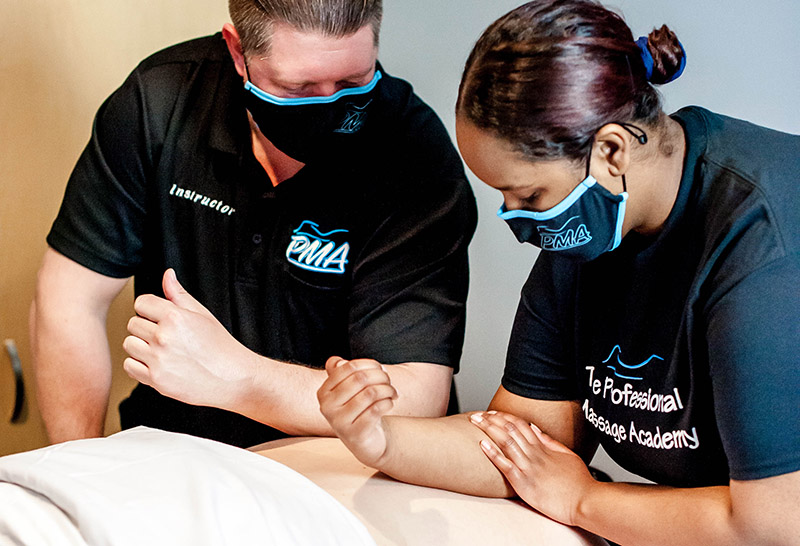 How Will I Receive Hands-On Massage Therapy Training?
Hands-On Training is supervised in-person training where Instructors provide instruction and oversight while students learn different modalities and practice their techniques.  The Hands-on component of PMA curriculum occurs in student groups [typically 2 – 6 students] at partner clinics throughout the state of Minnesota.
Students are allowed to sign up for Hands-On training once they have completed the required hours and passed the benchmark hours and required exams. As each individual's Hands-On Training benchmark nears [typically 3 – 4 weeks lead time], the student will be contacted by a PMA Instructor to coordinate time and location. Hands-on training is hosted at The Professional Massage Academy or any PMA Partner clinics within 50 – 75* miles of the student [*or as discussed during the Admissions process].
Additionally, Externships will be held at partner clinic locations across the state of Minnesota. After completing the 500-hour classroom portion, a 100-hour externship is required to complete the program. A minimum of 6 practicals will be done before providing massages on the public. The exam is supervised by the PMA Instructor; for every 25 massage hours a practical is required to assess body mechanics, draping, and overall skill.