We strive to educate and inspire knowledgeable, compassionate, and confident therapists who positively impact the community. We pledge unwavering dedication to excellence in education, ethics and professionalism in the massage industry.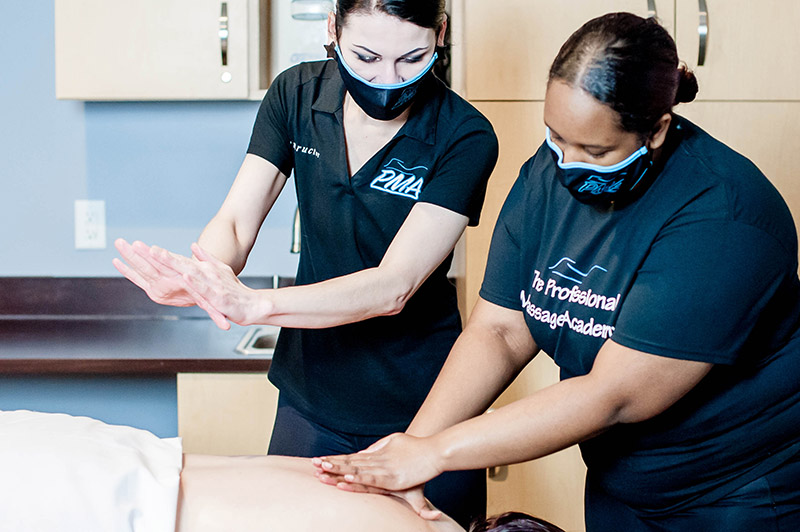 The Professional Massage Academy is a massage therapy school created to fulfill a need for qualified Massage Therapists. Owned by Sweetman/Virnig – St. Cloud LLC, The Professional Massage Academy (PMA) was started by Scot Ziessman and Tammy Virnig who collectively have over 35 years of ownership and operations experience in the health, wellness, and beauty fields.
In 2019 PMA launched its comprehensive massage therapy program that combines the flexibility and convenience of online learning with hands-on training. Students of The Professional Massage Academy will learn from qualified Massage Therapists with a variety of massage therapy specialties.