Massage therapy is a great option for women who are pregnant, as well as those who have had their baby and are in the postpartum phase. Be sure to discuss with your OB or Midwife about when massage is safe to have performed after the baby is born, based on your particular situation and recovery process.
What Massage Can You Get Postpartum?
Usually, gentle relaxation massage (such as effleurage), can be performed as soon as the Birther is ready. The benefits of this type of massage therapy is ample. These massages help the Birther to relax and get into a restful state, which is important for recovery and to restore the mind, body and spirit. This type of massage can also help with regulating hormones. It can also help decreasing anxiety and depression. Generally, massage is helpful for relieving pain and soreness. Massage also aids the lymphatic system which can reduce inflammation.
What Techniques Are Best?
More vigorous massages such as sports massage or deep tissue massage are helpful for reducing tightness in the muscles or connective tissue. This type of massage improves range of motion. These are usually more tolerated after the initial six weeks of healing from birthing, but does depend on the person. The areas of the body that most often become tight and sore are the neck, mid and low back from the extra weight of carrying a baby and taking care of the baby in front of you. There can also be soreness in the hip and leg muscles as well as shoulders from using the body differently to care for an infant.
Specialized massage techniques can also be applied based on the needs of the new Mom. It's important to have open communication on what the Mom is going through. The massage therapist should ask what she would like to get out of the massage session. It is always good for new parents to be sure that they are taking time and care for themselves. This ensures they can take good care of their baby as well. Massage therapy is a wonderful option for the postpartum stage. It will likely help in the quality of life that is experienced due to all the benefits that it brings.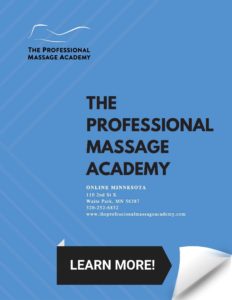 For information on our massage therapy program, click here!
For more massage therapy content, follow our Instagram!