There are many reasons why certain massage therapists are more successful than others. We will go over the top 4 massage therapist tips to know, so that they can rise to the top of their field quickly and with intention.
1. Listen to your clients.
This may seem obvious, but this guidance is GOLD. People want to feel listened to and cared for. They want to feel that they can trust their therapist and will be able to get the type of massage that they desire and/or request. If they have a particular need, ask them for details and listen. Repeat it back to them for clarity. If they do not have a particular need in mind, take the time to explain what you have in mind for them and make sure you get the go ahead. This will make for a happy client experience, and they will likely be a regular client of yours.
2. Take the time to make your business a brand.
People like to see that there is time and effort put into your business. The colors, fonts, decor — all matter. Take the time to figure out what type of environment and brand you would like to create, and then ensure that you are consistent throughout. Develop and use a special logo and brand name so that clients will recognize you and your special brand.
3. Invest in the proper tools for success.
This means having the quality tools and essentials like proper lotion, quality table and linens, and keeping the space non-cluttered. People want to be in a space where they feel calm and relaxed, and not distracted by scratchy linens or an uncomfortable massage table. Garner inspiration of what you like by seeing how other massage therapists set up their space, and remember quality over quantity.
4. Keep learning.
Be open to learning more as you go! Invest in continuing education or advanced techniques. Learn more about business if you have your own company. Keep learning the "next best" way of doing things so that you are continuing to thrive and strive for the best.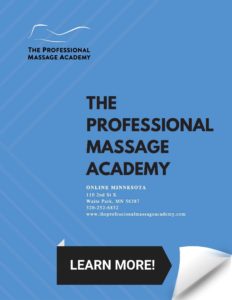 Learn more about our massage therapy program here!
See more massage therapist tips on our Instagram page!